Tallaght University Hospital Foundation Awards €70,000 to Support Innovation for Enhanced Patient Care at TUH
Latest News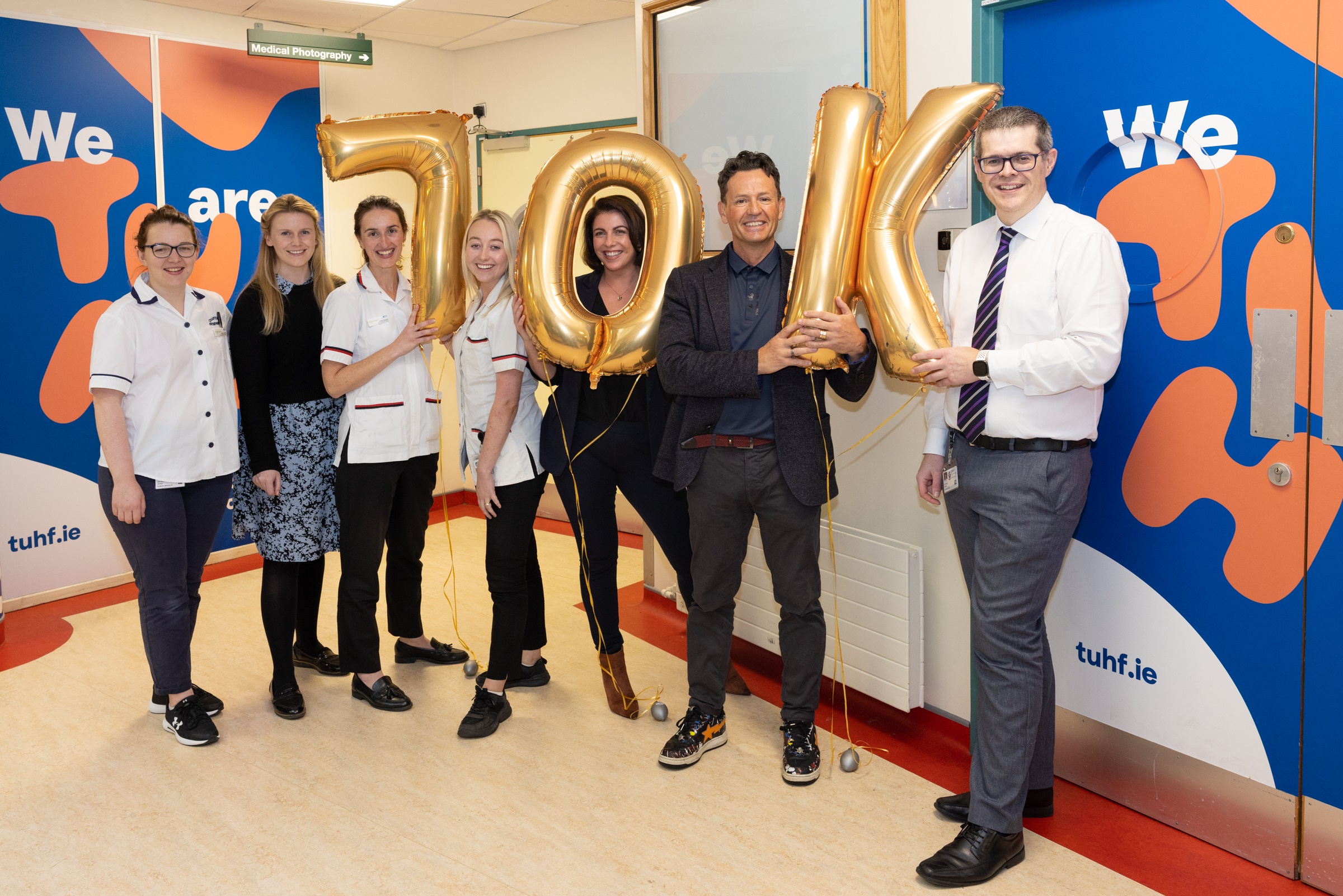 Today, October 25th, the Tallaght University Hospital Foundation (TUHF) is proud to announce the winners of a generous funding injection of €70,000 to support staff-driven innovation projects at Tallaght University Hospital (TUH).  This funding marks the inception of the Ignite for Impact Awards 2023.
Speaking at the Awards, CEO, Douglas Collins said, "We are very proud to be able to support a wide range of innovation projects at Tallaght University Hospital. This investment underscores our Foundation's commitment to embracing innovation that directly enhances patient care and health outcomes. I want to extend my heartfelt congratulations to all those who have secured funding and thank them for their enduring commitment to elevating patient care."
Kelly Crowley, Head of Development for TUHF, expressed gratitude to the donors who facilitated the funding, "I want to thank our generous donors across the local community and businesses for their continued support in supporting our hospital and propelling innovation forward. Their commitment to our mission is truly commendable, and we celebrate their important role today."
Acknowledging TUHF's investment, Dr. Natalie Cole, Head of Innovation at Innovate Health, TUH, emphasised the impact of this support on healthcare innovation. She stated, "I would like to take this opportunity to thank TUHF and their donors for their generous and much-appreciated financial support. These significant new projects will empower Tallaght University Hospital to create an environment where we can become even more efficient at introducing healthcare innovations and improvements, ultimately transforming the healthcare landscape."
The projects to receive funding are:
Ignite Award: (€40,000)
Phagenyx – Rapid Swallow Recovery:  An exciting project that has the potential to revolutionise dysphagia care. The evidence-based treatment not only addresses a critical healthcare need but promises significant improvements in patient outcomes and cost savings.
Radiant Awards:  (€10,000)
ICU Patient Care Through Virtual Reality (VR):  An innovative approach to ICU patient care utilising virtual reality. By providing cognitive stimulation, distraction, and active rehabilitation, this project aims to enhance patient well-being, reduce ICU-acquired weaknesses, and minimise post-ICU symptoms.
Radiant Award:  Digital Sedation in Interventional Radiology, a visionary project that proposes the use of VR headsets for digital sedation in Interventional Radiology. This innovative approach enhances the patient experience, reduces the need for medication, and expedites hospital discharge, positioning TUH as a pioneer in adopting digital sedation in Ireland.
Innovate Awards (€3,000-€5,000)
Optimising Patient Care and Efficiency, the Occupational Therapy department has presented a project that emphasises practicality in improving patient care and efficiency. The Hand Therapy Dept Workshop Space redesign will lead to faster patient care
Enhancing the Experience for Older Adults, a project for the Age-Related Assessment Unit which focuses on creating a Dementia-Friendly Waiting Area, providing comfort, stimulation, and opportunities for reminiscence therapy.
Endometriosis Patient Education Through Animated Videos: A project from the Gynaecology department aimed at creating animated educational videos for endometriosis patients. This innovative initiative simplifies complex medical information, raising awareness about endometriosis and positioning TUH as a leader in the field.