Laboratory Medicine Innovation Hub secures €27k through the Competitive Spark Community Innovation Fund
Latest News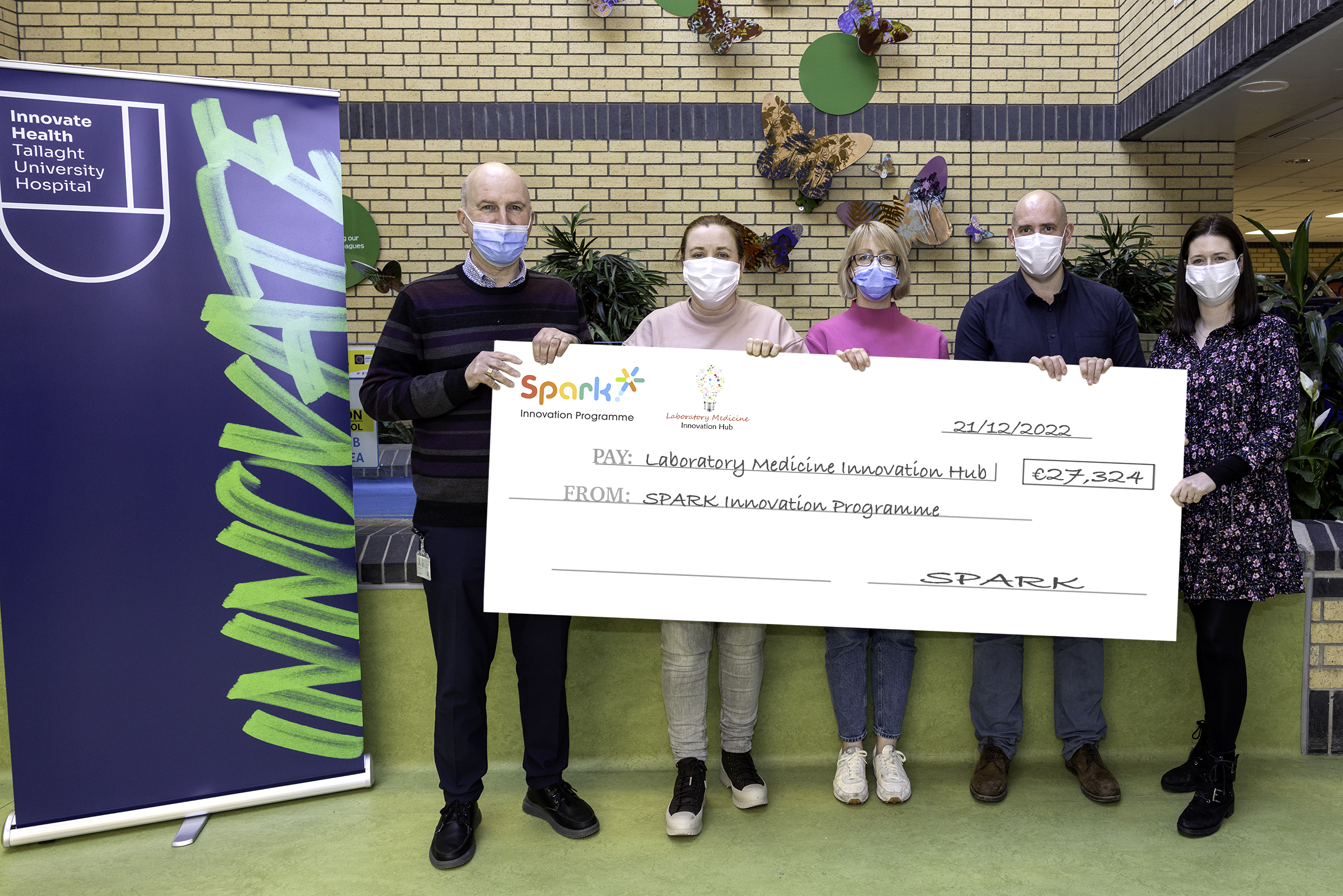 The Laboratory Medicine Innovation Hub (LMIH) are passionate about improving pre-analytics and sample quality and efficiency by targeting the early stages of sampling and processing. Samples taken in the community frequently have a significant lag time before being processed in the hospital due to transport and other delays. If samples are not centrifuged within 2-4 hours of being taken then potassium levels can be falsely elevated, resulting in both under diagnosis of low potassium and over diagnosis of high potassium. A high potassium is regarded as a medical emergency and thus a falsely elevated result can trigger a series of events which are timely for hospital staff and cause stress as well as unnecessary hospital or ED visits for patients.
The LMIH are planning to disrupt the current process by piloting the use of centrifuges at the point of sampling in GP practices. This project 'Centrifugation At Source' will stabilise samples prior to transport, resulting in reduced risk of pseudohyperkalemia (false high potassiums) and improving the accuracy of results as well as patient safety and clinician experience. This project is led by Catriona Duffy and Ann Leonard with guidance and support from Professor Boran and other members of the LMIH team; Gillian Maguire, Caroline Murray, Debbie Ennis, Meghan O Brien and all the fantastic team in the Laboratory Medicine department.
The first iteration of Spark's Community Innovation Fund was launched in 2022 and was extremely competitive with 88 applications. The success of the LMIH in this funding reflects their track record in Innovation and the calibre of their application. We look forward to seeing the results of this project.