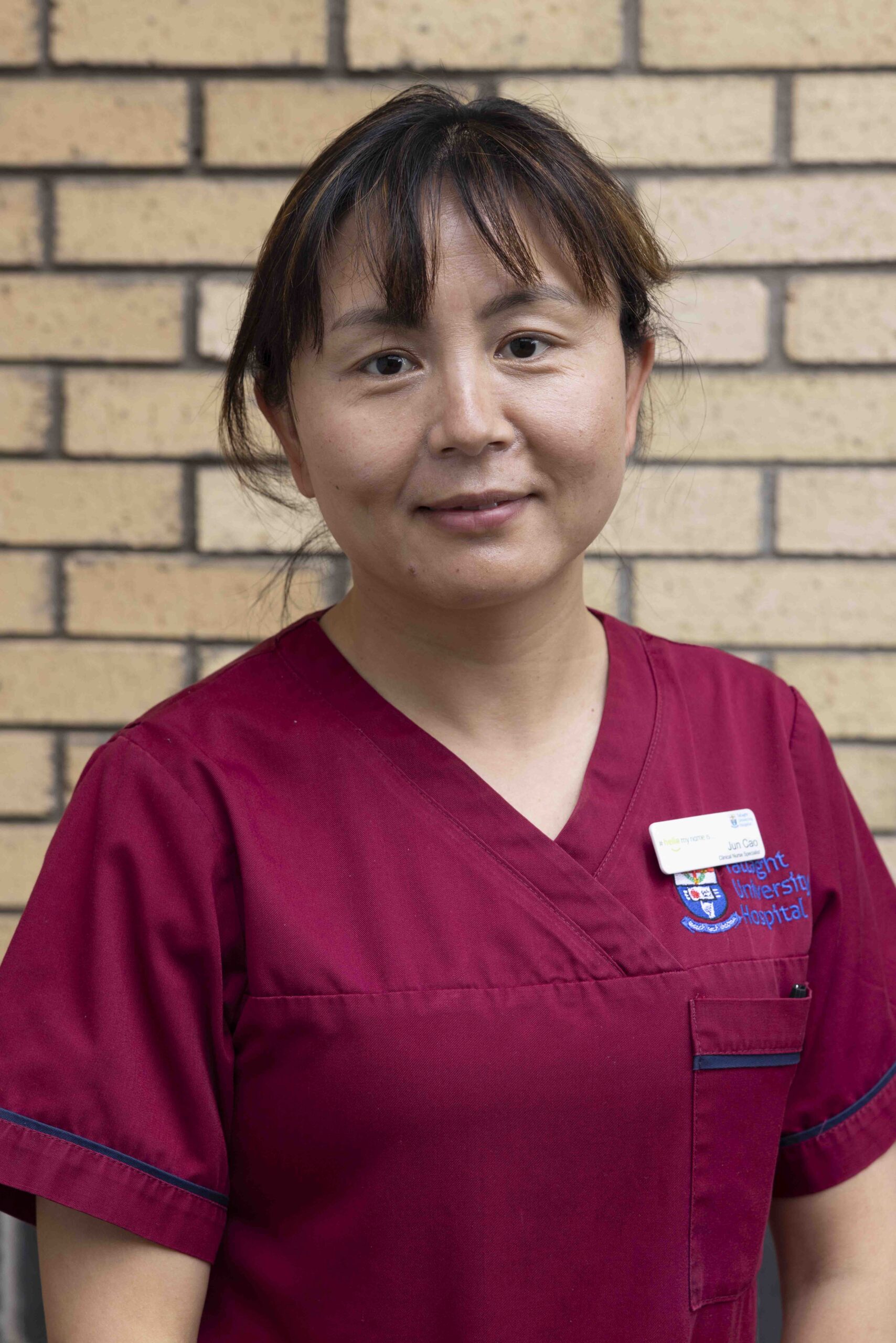 Clinical Nurse Manager 3
Jun Cao
Jun Cao was recently appointed to the new role of Clinical Nurse Manager 3 for Haematology and Oncology. Prior to this she was a Clinical Nurse Specialist in Oncology in Tallaght University Hospital, a role she had been in since 2018.
Jun is no stranger to innovation, as well as introducing Ireland's first Virtual Video Clinic for patients taking oral anticancer drugs, she has also pioneered the introduction of a cutting edge new all-in-one closed IV catheter system in the Hospital. The Nivea single port device has been shown in clinical trials to significantly reduce the number of accidental catheter dislodgements. It also greatly minimises the risk of blood leaks when the catheter is being inserted, which decreases the potential for contamination and infection, something that patients undergoing treatment are particularly vulnerable too as their immunity can be so low.
In 2022, Jun received a green belt in Lean Six Sigma and undertook a process improvement project to introduce efficiencies in the Oncology Day Ward. In the future she would also like to reduce sepsis rates in oncology patients by testing different ways to prepare the skin, before the central line is inserted to deliver chemotherapy.
Jun was included in the Hospital Professional Top 100 for 2022, which celebrates the achievements of influential and inspirational individuals in Healthcare.
Jun says, "I like to introduce changes which improve the patients' experience and look at how we can improve our efficiency so patients do not have to be in the hospital for any longer than absolutely necessary.  While working on these innovations I have learned any good project needs to be evidence based. Our library has some brilliant resources in terms of clinical research for example the Up-To-Date website. Once you can present the hard data, it's much easier to convince staff of the need to introduce changes."