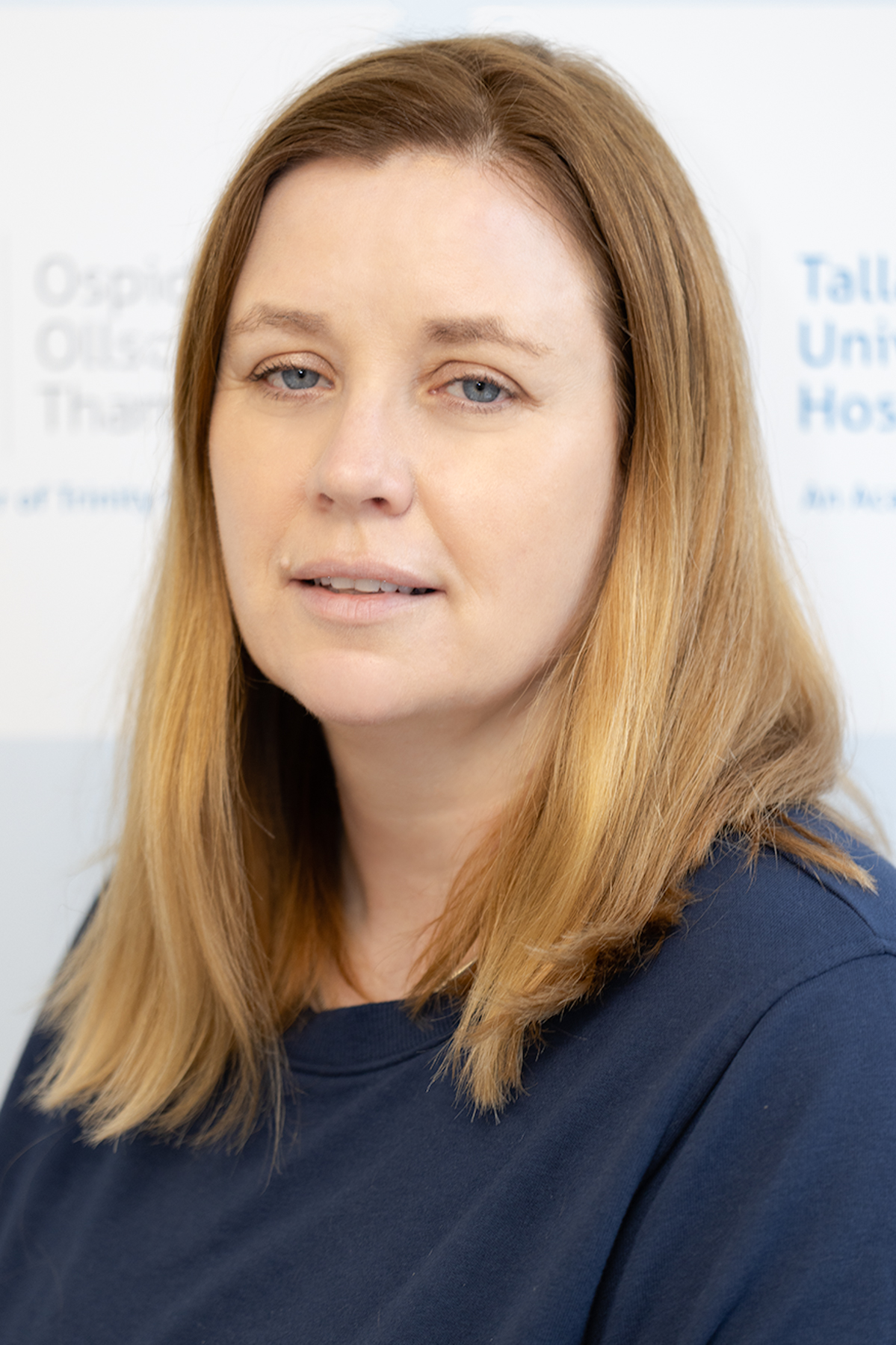 Quality Innovation Manager
Dr Ann Leonard
Dr Ann Leonard works at Tallaght University Hospital (TUH) as the Quality Innovation Manager. She is also the Chief Medical Scientist in the Hospital's Laboratory Medicine Innovation Hub (LMIH).
Cutting edge projects 
Dr Leonard says, "One of my favourite innovation projects to date was carried out with our Emergency Department. We wanted to improve the turnaround time for the results of pathology tests (blood). We succeeded in making the process much quicker and the achievement was recognised externally, with an Irish Healthcare Award."
Ann was also one of the key drivers in the establishment of the TUH Academy of Phlebotomy which includes the Phlebotomy certificate course (level 6). Currently, this is the only course of its kind in the country. It was set up to help address the shortage of staff in Ireland with this important skill set.
Ann and her team worked with the Trinity Centre for Practice and Healthcare Innovation (at the School of Nursing and Midwifery) to get the Certificate Course in Phlebotomy fully accredited. It now takes place in TUH, at the Centre for Learning and Development and has already produced graduates, who now work as phlebotomists in the hospital. This was a very important initiative as 70% of all medical decisions are based on a lab result, which relies on a good quality blood sample taken by a well-trained phlebotomist.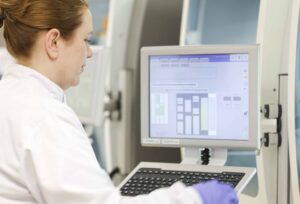 In addition, Ann and her team have just been successful in the recent highly competitive Spark Community Innovation Fund and were awarded €27,000 to set up the important process of Centrifugation in the Community. This now happens just after a blood sample is taken and before it is transported to the lab.
Centrifugation is commonly used to separate components of a blood sample such as red blood cells and white blood cells, as well as from other components, such as platelets.
The importance of a supportive environment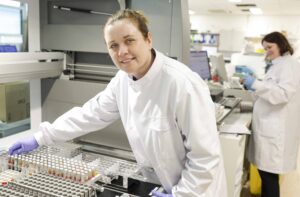 Ann says, "The culture at TUH is different in that it's very supportive of innovation and collaboration between the different departments. I feel very privileged to work and learn from such a wide variety of high calibre medical professionals who all really want to make a difference. There is also a great sense of achievement when you can introduce changes that offer real improvements for patients."
The power of Team
Ann believes something magic happens when you get the right people in a room with a blank piece of paper, "My biggest learning is the power of team, when faced with something on your own it can be daunting. My advice to anyone who has an idea for change is don't be afraid to start  Starting anything is the most difficult thing, once you get going most of the time you wonder why you didn't do it sooner! Don't be afraid to ask for help or advice, a simple conversation with someone can change everything."
The future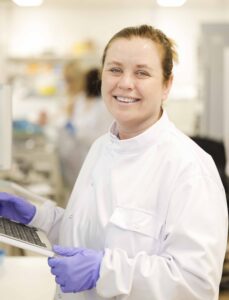 Ann's goal is to make the LMIH the best innovation hub for Laboratory medicine in Ireland and Europe. She is inspired by the following quote from Harriet Tubman…
"Always remember, you have within you the strength, the patience, and the passion to reach for the stars to change the world."